Nine Fun and Fruitful Ways to Improve Your Creative Writing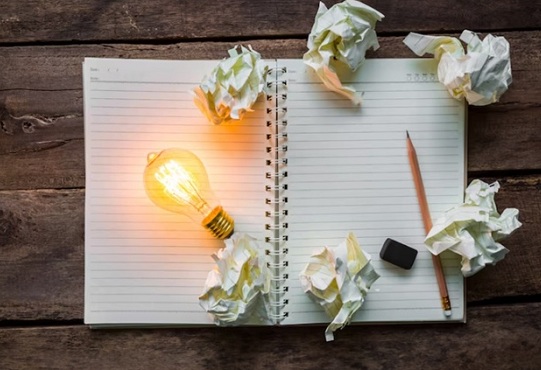 Creative writing is an amazing process. Millions of people worldwide write every day with different motivations. For some, it is a cathartic process, while others need it as a part of their profession. The experience can also differ from person to person.
Whether you have indulged in creative writing for decades or have just become a part of the field, good writers understand that there is always room for improvement. Of course, a creative writer needs constant practice to communicate effectively.
Becoming an outstanding creative writer is a daunting journey. Although there are many challenges on the way to becoming an amazing creative writer, it is important to remember that dedication and persistence are the keys to becoming the best version of yourself.
Here are some amazing tips that can help you improve your creative writing skills.
1. Read More Often
Every good writer understands the importance of reading. After all, there are hundreds of acclaimed writers in every genre. There is no doubt that they are famous for some remarkable reasons. Aspiring creative writers have a lot to learn from their expertise.
By reading the works of famous writers in your preferred genre, you can learn a lot from their writing style, use of tone, character shifts, and plot building. These practices will help you become a better creative writer with every passing day.
2. Join a Refresher Course
Creative writing is a task that requires the use of your imagination and the right words. It allows you to develop a unique perspective and voice without limitations to share what is inside your head with the outside world.
Joining brilliant creative writing courses is the best way to say goodbye to all restraints stopping you from becoming your best version. In addition, a creative writing course can also help you improve your vocabulary and enhance creative thinking.
Refresher courses on creative writing from well-reputed institutions can also improve your chances of landing better jobs. This way, your potential recruiter can have more confidence in you about staying up to date in your field.
3. Embrace Rewrite
As mentioned earlier, becoming a brilliant creative writer does not mean you will make everything right in the first place. Instead, creative writers understand that no matter how great they think their work is, there is always room for improvement. There is no hard and fast rule to getting everything right on your first attempt.
Your first draft is just the beginning of a long journey. It can be an overwhelming journey where you must embrace the problems in your writing and rewrite it until everything falls in place. Remember that the journey may be difficult, but you can experience an unmatched sense of accomplishment.
4. Focus on Grammar
Grammatical issues can be one of the biggest fear for writers of every caliber. Of course, most accomplished writers do not make these mistakes on purpose. However, these little mistakes can potentially undermine your credibility as a writer.
Grammatical errors can upset anyone from your literary agent to a potential reader. Therefore, it is important to give your work a read a few times before passing it to the next person in the chain. This way, you can feel confident about your skills and avoid criticism.
5. Stay Persistent
A good creative writer never gives up on writing. They understand that revisions and starting over a part of becoming the best version of yourself. There are many ways to find motivation in times when everything may seem like it is falling apart.
Instead of deciding that writing is not for you, it's time to take a deep breath and try to identify the real problem. Maybe you are going too harsh on yourself, or you have been unable to rest. In any case, it's best to take a break and start again when you feel ready.
6. Ask for an Opinion
Writing is usually considered a solidarity activity. Most people want to be left alone in their workspace to let their imagination flow. However, you do not have to go through the whole process alone. There is always an option to ask someone for help.
Whether you have a reading circle or work colleagues, you can share your work with them and ask for their honest opinion. It is best to ask them not to sugarcoat anything. Their honest review can give you a brush up on many skills and give you an idea as to how your work will be received by other readers.
7. Avoid Overly Complex Sentences
Many writers, especially beginners in the field, think that writing overly complex sentences and using verbose will make them sound more authoritative. However, complex sentences can have a totally opposite effect on the reader.
On the contrary, many readers and writers agree that shorter sentences can have a bigger impact. Not to forget that shorter sentences can also engage readers of every level alike. Hence, you can be sure about engaging a larger audience.
8. Be Thorough with Your Research
Creative writing is not always about going down memory lane or creating an imaginative world. There are many parts of creative writing that must be backed up by facts. Of course, the best way to be sure about facts is through research.
It is every writer's biggest fear to be told that the facts established in their work are not backed up by facts. Therefore, it is important to take your time on research and ensure that every fact used in your writing is indeed true and establishes your credibility.
9. Record Your Ideas
Many creative writers around the world can have a very busy life; some may even be juggling more than one job. Of course, a busy life can get overwhelming sometimes, and it can become hard to manage time for your creative writing.
In such times, do not think of giving up your passion for creative writing. Instead, it is better to keep a notebook with you at all times. Inspiration can strike at any time, so it's best to be prepared when you are engaged in the monotony of life.