Create a Festive Atmosphere for Your Next Gathering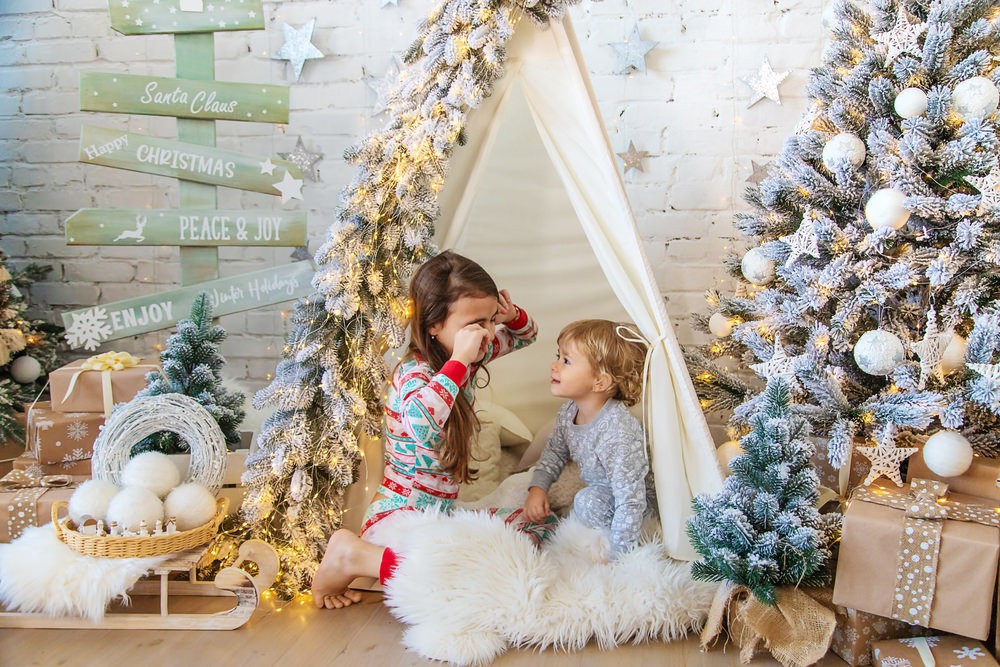 Springtime is a beautiful time to gather with friends and family for a festive get-together. And what better way to create a fun and welcoming atmosphere than unique decorations? 
Incorporating festive decor into your party can help to set the mood, add a touch of whimsy, and make your guests feel right at home. This post will explore some of the best ways to create a festive atmosphere for your next gathering using easter decorations.
Start with the Entryway  
The entryway is the first thing your guests will see when they arrive, so making an excellent first impression is essential. A well-decorated entryway sets the tone for the rest of your gathering and can create a festive atmosphere right from the start.
One of the easiest ways to add a touch of Easter decor to your entryway is by hanging a festive wreath on your front door. A wreath of colourful Easter eggs, flowers, or greenery is a beautiful and welcoming sight for your guests. 
Another fun idea is to create a small Easter vignette on a table or bench in the entryway. You can arrange colourful eggs, a small basket of chocolates, or a stuffed bunny to create a warm and inviting scene.
Set the Table  
The dining table is the focal point of most gatherings, so making it look beautiful and inviting is essential. Festive decorations can help you create a colourful table that your guests will love.
Start by choosing a colour scheme for your table. Pastel colours are perfect for Easter, but you can also mix in brighter colours, such as pink or yellow, to add a pop of colour. You can use a festive tablecloth or placemats in your chosen colours and add some coordinating napkins.
Next, consider adding some Easter-themed tableware, such as plates with bunny or egg designs or some egg-shaped salt and pepper shakers. You can also use some Easter-themed serving dishes, such as a bunny cake stand or an egg platter.
Finally, add some centrepieces to your table. 
Create a Festive Ambiance 
Creating a festive ambience is all about setting the mood for your gathering. You want your guests to feel relaxed, happy, and ready to celebrate. Here are some ideas to create a festive atmosphere:
Add some themed balloons or banners to your party space. You can hang a "Happy Easter" banner or create festive balloon bouquets using pastel-coloured balloons.
Use some string lights or fairy lights to add a warm glow to your party space. You can wrap them around trees, hang them from the ceiling, or use them to frame your party space.
Create a photo booth area using props like bunny ears, egg-shaped glasses, or pastel-coloured boas. 
Shop for Decorations 
If you're not feeling crafty, plenty of easter decorations are available for purchase that can add a festive touch to your gathering. Here are some ideas for decorations to shop for:
Easter-themed tablecloths, placemats, and napkins
Egg-shaped salt and pepper shakers, bunny-shaped serving dishes, and other Easter-themed tableware.
Wrapping up 
Creating a festive atmosphere for your next gathering is easy when you incorporate decorations. Whether you shop for ready-made decor, the key is adding a touch of whimsy and colour to your party space. From the entryway to the dining table to the overall ambience, there are plenty of ways to add themed decorations that your guests will love. So, start planning your next gathering and have fun incorporating decorations to make it a truly memorable event!
Author Bio:
Alison Lurie is a farmer of words in the field of creativity. She is an experienced independent content writer with a demonstrated history of working in the writing and editing industry. She is a multi-niche content chef who loves cooking new things.