Your Ultimate Guide to Selecting The Perfect Diamond Earrings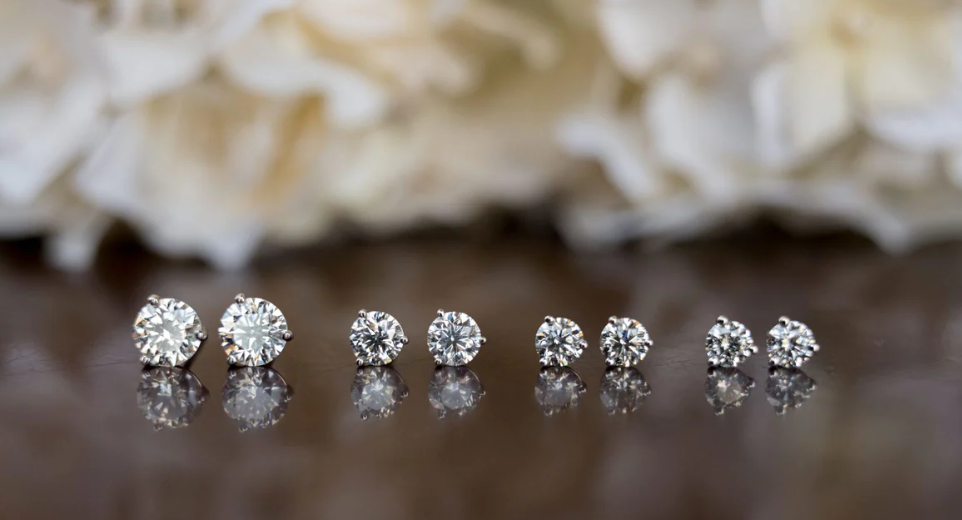 Diamonds are timeless and elegant gemstones that exude luxury and sophistication. Renowned for their unparalleled beauty and brilliance, diamonds have captivated individuals for centuries. Diamond earrings, in particular, have become an essential component of any jewellery collection for several reasons.
Whether it's a special occasion or a casual outing, these earrings effortlessly elevate any outfit, adding a touch of glamour and refinement. In the following section of this post, you will explore the essential things you should look out for when buying a pair of diamond earrings for yourself.
Determine Your Budget 
Before you start your search, it's crucial to establish a budget. Diamonds come in various sizes, qualities, and price ranges, so having a clear budget in mind will help you narrow down your options. Consider what you're comfortable spending and balance it with the desired quality and size of the diamonds. Remember, it's not just the cost of the earrings themselves but also any additional expenses such as certification and insurance.
Understand the 4Cs 
The 4Cs – cut, colour, clarity, and carat weight – are the universally recognised parameters used to evaluate the quality and value of diamonds. Educating yourself about the 4Cs will enable you to make an informed decision. Cut refers to how well a diamond is proportioned and faceted, determining its brilliance and sparkle. Colour grades range from D (colourless) to Z (light yellow or brown). Clarity refers to the presence of internal or external flaws, while carat weight measures the size of the diamond. Understand the importance of each of these factors and prioritise them based on your preferences and budget.
Choose the Right Earring Style 
Consider your style and preferences when selecting the earring style. Classic studs are versatile and can be worn daily, while hoops or dangle earrings add a more glamorous touch for special occasions. Take into account the comfort and practicality of the earring style, ensuring they will be worn and enjoyed for years to come.
Check Certification and Authenticity 
When buying your earrings, always insist on proper certification from reputable gemological laboratories such as GIA (Gemological Institute of America) or AGS (American Gem Society). These certifications provide an objective assessment of the diamond's quality and authenticity, ensuring you are making a reliable purchase. Be cautious of diamonds without proper certification, as it's challenging to determine their true quality and value.
Assess the Setting and Metal Quality 
The setting of the earrings plays a vital role in both the aesthetics and security of the diamonds. Consider the metal type and quality, such as platinum, gold, or silver, depending on your budget and personal preference. Ensure that the setting complements the diamonds and holds them securely in place. Prongs or bezel settings are commonly used for diamond earrings, providing both protection and visibility.
Seek a Reputable Jeweller 
Choosing a reputable jeweller is as important as selecting the right diamonds. Look for a jeweller with a long-standing reputation for quality and integrity. Read customer reviews and seek recommendations from friends or family. A knowledgeable jeweller will guide you through the buying process, answer your questions, and offer after-sales services such as resizing or maintenance.
Buying diamond earrings is an investment both in terms of money and sentiment. By considering these essential factors before making a purchase, you can ensure that you make an informed decision and choose the earrings that bring joy and beauty for years to come. 
Author Bio:
Alison Lurie is a farmer of words in the field of creativity. She is an experienced independent content writer with a demonstrated history of working in the writing and editing industry. She is a multi-niche content chef who loves cooking new things.