A New Era of IOT Security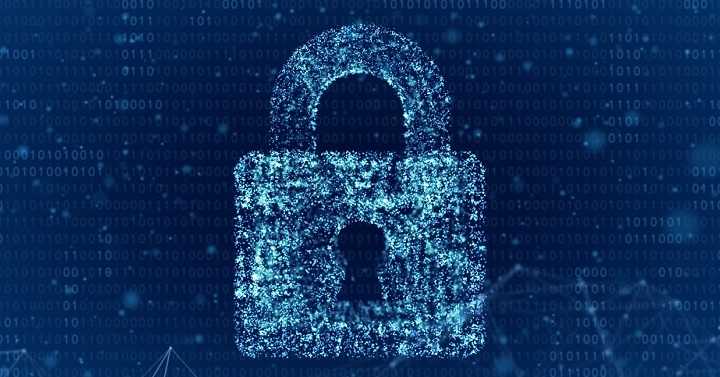 With billions of devices connecting in homes, smart manufacturing, workplaces, and even remote sites, the Internet of Things (IoT) is one of the world's fastest-growing technology revolutions. However, as the Internet of Things grows, so does the number of potential entry points for malevolent attackers.
Across several ways, because machine-to-machine (M2M) interaction is at the heart of the Internet of Things, these attacks are far more serious than 'regular' computer attacks, because actual physical machines can be taken over.
Role of Security in the New Era of IoT
Infineon Technology and EBV Elektronik will discuss the consequences of security vulnerabilities and how designers should go about developing and building a safe IoT architecture. The article will look at how equipment security plays an important role, as well as various services, such as EBV Elektronik's device personalization service, that make deploying hardware-based security solutions much easier.
The importance of IoT security:
A large number of organizations rely on the multiplicity of applications that leverage cloud services and artificial intelligence to offer income streams for part or all of their future success. Cisco reportedly predicted that this industry will contribute $19 trillion to global GDP over the next 5 years. The billions of linked devices now in use are critical enablers of this important new economic sector.
And, while their interconnected nature enables them to give value, it also exposes them to hostile attacks that could result in industrial espionage, stolen private details, business interruption, and even jeopardize a brand's reputation and, ultimately, its survival.
The danger is genuine and widespread, affecting a wide range of significant businesses and government agencies. Because many IoT nodes are directly connected to industrial and infrastructure, cyber-attacks on IoT infrastructure have combined the results in the shutdown of steel mills, power plants, big corporations, and even nuclear power plants.
The field of health care Internet of Things (IoT) :
More linked gadgets, such as pacemakers and blood pressure cuffs, are expected to hit the market as 5G networks spread and evolve. While it may seem strange to attack a medical gadget, the FDA has already had to recall almost 500,000 pacemakers due to security weaknesses that may have allowed hackers to take control.
5G telecommunications companies and healthcare providers must ensure secure interconnection and high reliability across many networks, protocols, and endpoints in order to protect connected healthcare equipment and the data they transfer. The Internet of Things (IoT) is predicted to revolutionize the healthcare sector.
The Internet of Things (IoT) in the Automobile and Transportation Industries:
Connected automobiles and self-driving vehicles are two of the most interesting IoT applications. These apps will necessitate real-time answers in order to make split-second judgments that could save lives. Backhauling information to a secure data center can add a few milliseconds of latency to a connected vehicle, which can lead to or prevent an accident. By bringing security operations closer to the endpoint, security embedded in sensors and distributed cloud-based paradigms decrease latency.
The Internet of Things in Smart Cities:
Telecoms companies have created and operated some of the globe's most reliable networks in the past. When those interactions govern a city's vehicular traffic or a utility's electricity grid, though, safeguarding real-time communications becomes even more critical. If communications providers and handset makers can achieve the required levels of availability, dependability, and security, smart cities will become the cities of the future.
Customization of the device:
Including a secure element in a structure and utilizing its identification or encryption capabilities is merely one aspect. Crypto keys must be generated in a safe manner and in a location where only authorized persons have accessibility.
In addition, certificates must be produced and signed with a private key that should never be removed from the HSM (hardware security module). All of these demands necessitate a substantial time, knowledge, and equipment commitment.
Success tips for security:
Design for long-term security — All devices must be monitored, with the intention to improve firmware and software to address security flaws.
Store identities and protection data securely — Instead of hard-coded credentials in device firmware, credentials should have been securely stored within services and on devices.
Identify the correct partner– Staying on top of new technology and risks necessitate a long-term commitment and resources. Look for partners who can provide SOC compliance and who are only focused on offering a secure equipment lifecycle that lowers your costs and perceived risk.
Securely communicate – Security-sensitive data, such as any rural monitoring and administration, should be encrypted in transit according to the technology's capabilities. All keys and use should be kept in a safe place.
Reduce the number of attack external surfaces – The 'fundamental concept of least privilege should be applied to all technologies and networks. Unused ports must be closed, hardware shouldn't provide access needlessly, services shouldn't be exposed if they aren't being used, and code should be kept to the bare minimum. Software should be run with the proper permissions, taking security and functionality into consideration.
Conclusion:
All components of an IoT system must be protected, and the security method and levels must be tailored to the application's value and the likelihood of an attack. While software and encryption help to provide some protection, a hardware-based security strategy is significantly more effective.