Buying a Luxury Car: Tips and Tricks for First-Time Buyers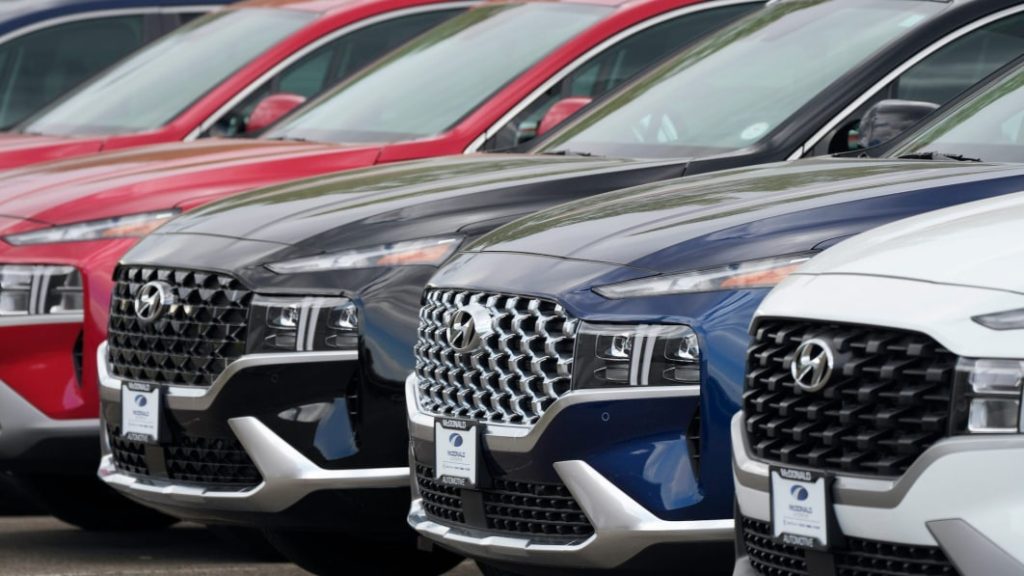 As you enter the dealership, the air is filled with electric energy that pulses through the room. You scan the sleek and sophisticated vehicles on display, each one more alluring than the last. That's the world of luxury cars, where speed, style, and elegance converge to create a driving experience. As you stand among these magnificent machines, each one a masterpiece of engineering and design, you can feel a sense of reverence and awe. And choosing the right luxury vehicle in Ocean, NJ, is not just a matter of taste and style but a reflection of who you are and what you value. In this article, you can learn the tips and tricks of picking one. 
Define Your Budget: Before beginning the search, it's essential to determine how much you can afford to spend. Luxury cars can come with hefty price tags, so setting a budget will help narrow down the options and avoid overspending. When determining your budget, keep in mind the upfront cost and ongoing expenses like insurance, maintenance, and fuel costs.
Do Your Research: It is essential to do your research, and the internet is a great resource for researching luxury models and brands. Look for reviews from reputable sources and compare the features, specs, and performance of different vehicles to determine which models best fit your needs and budget.
Consider Your Lifestyle: Before choosing, it's essential to consider your lifestyle and driving habits. For example, a large SUV might not be the best choice if you live in a city with tight parking spots and narrow streets. On the other hand, if you frequently travel long distances, a car with excellent fuel efficiency and comfortable seating might be a better fit. Consider factors like the size, the type of driving you do, and any special features you might need, such as an all-wheel drive or a backup camera.
Take a Test Drive: Once you've narrowed down the list, it's time to take a test drive. Test driving will give you a better sense of how it handles on the road and whether it's comfortable to drive. During the test drive, pay attention to factors such as the vehicle's acceleration, braking, and steering, as well as its ride quality and noise levels.
Consider Certified Pre-Owned Cars: While many people assume that buying a luxury car means purchasing a brand-new vehicle, it's also worth considering certified pre-owned cars. They are typically less expensive than new ones, but they still come with the peace of mind of a manufacturer-backed warranty. They have also been thoroughly inspected and refurbished to ensure they meet the manufacturer's standards for quality and performance.
Negotiate the Price: Once you've found the vehicle you want, it's time to negotiate the price. Dealerships are often willing to negotiate, so don't hesitate to ask for a lower price or additional perks such as free maintenance or a longer warranty. However, be prepared to walk away if the dealership is unwilling to meet your price.
Consider Financing Options: If you're planning to finance your vehicle purchase, it's essential to consider your financing options. Many dealerships offer financing options with competitive interest rates and flexible repayment terms. However, exploring other financing options, such as personal or credit union loans, is also worth ensuring you get the best possible rate.
Summing Up
Buying a luxury vehicle in Ocean, NJ, can be a rewarding experience, but it's essential to approach the process with realistic expectations and a clear plan. By defining your budget, doing your research, considering your lifestyle, taking a test drive, considering certified pre-owned cars, negotiating the price, and exploring financing options, you can ensure that you find the perfect one for your needs and budget. With the right car, you'll be able to enjoy a comfortable and stylish ride for years to come.
Author Bio:
Alison Lurie is a farmer of words in the field of creativity. She is an experienced independent content writer with a demonstrated history of working in the writing and editing industry. She is a multi-niche content chef who loves cooking new things.