Best Email Client for Linux 2021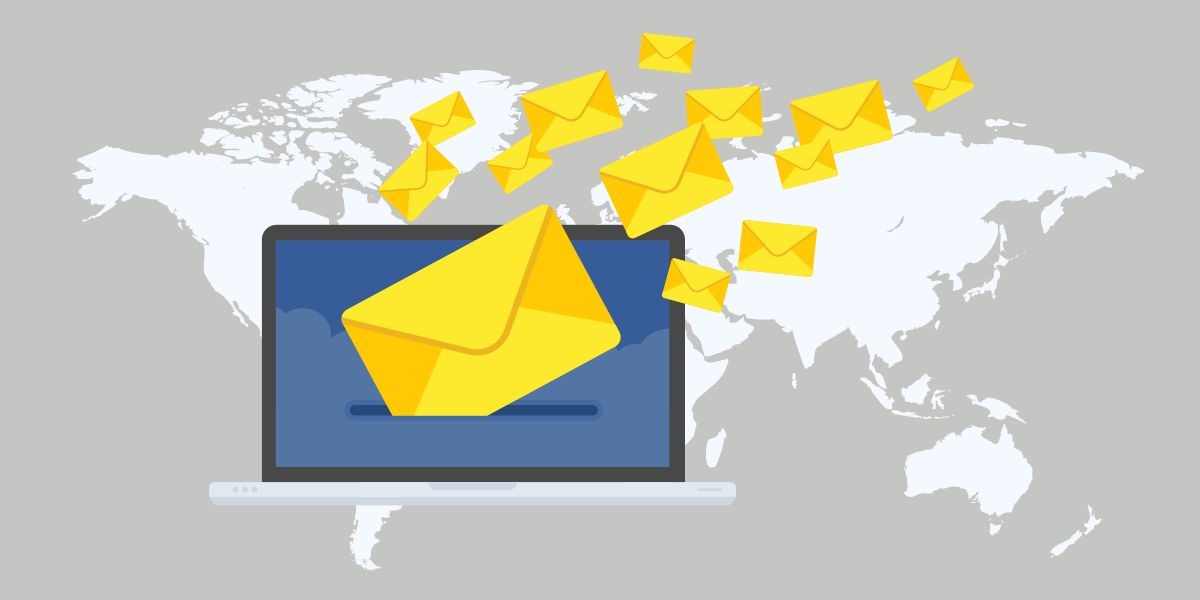 Best email client for Linux 2021: The use of mail as a means of communication is unavoidable. Gmail, Yahoo Mail, and Outlook all offer a web-based client that allows users to access their email accounts through the internet via a browser. While using web browsers to access emails is the de facto method of doing so, it may not be the quickest or most efficient.
Best Email Client for Linux:
Email clients for Linux make it simple to handle both online and offline emails, allowing you to quickly sync accounts with the system and inform users when new emails arrive. Additionally, email applications enable the installation of numerous email accounts as well as plugin-ins that add extra functions to boost efficiency and usefulness.
On the Linux pc, you'll additionally find a wider selection of email users than on Windows. When developers do not like something about a piece of Linux technology, they frequently create their version and provide it for free. As a result, numerous unique email clients have emerged, some of which may fit you better than the typical suspects and may perhaps rank among all the top email services.
Top Best Email Clients for Linux:
1. Thunderbird:
Thunderbird is still one of the most popular desktop applications for Linux users. It's genuinely free, and it's based on the Mozilla Firefox web browser. Thunderbird's tabbed email interface exemplifies this, allowing you to keep numerous emails open at once for fast reference.
Thunderbird is simple to use for users who are coming from a Windows email client like Microsoft Outlook, as it has a similar UI style. It features great theme support and comes pre-installed with a dark and light theme.
The fast filter toolbar is a powerful search tool for locating particular groups of emails, and Thunderbird's search features include some cool timeline graphs that show you how many emails you received over time. Using filters, you may organize incoming emails from various accounts into smart directories.
2. Evolution:
As the finest Linux-based email client, Evolution is catching up to Thunderbird. It's usually associated with the Gnome desktop application, although it may also be used with other desktop environments. The easy wizard makes connecting Evolution to internet services such as Gmail a breeze.
Evolution is unafraid to work with commercial email protocols, so you may use it with Exchange Server, Novell GroupWise, WebDAV, LDAP, Kolab, and a variety of many other services. Evolution, on the other hand, is more than simply an email program.
A to-do list, notes, contact lists, and a calendar are also included. You may make use of these capabilities to make your Exchange, Outlook, or Gmail accounts more powerful. You may also aggregate RSS and Atom feeds with the help of an RSS plugin.
3. KMail:
On most KDE-based Linux systems, KMail is the primary mail client. This implies that it is tightly integrated with the KDE desktop and other KDE software. Meeting invites, for example, may be automatically recognized and delivered to your KOrganizer calendar, and KAddressBook can manage auto-completion of email accounts.
You can utilize KMail's access to any form to automate portions of your writing. KMail has a robust filter system and email list maintenance, and it can automatically identify and input travel or hotel bookings into KOrganizer. You may also use KMail in conjunction with famous spam filters like Bogofilter and SpamAssassin.
4. BlueMail:
BlueMail has a more contemporary appearance than the majority of the email clients on our list. Its beautiful menus, colours, and themes are a world apart from some of the clumsy Linux interfaces we've grown accustomed to. It does have a dark mode built-in. BlueMail has a unified email inbox strategy, in which you import all of your email accounts and they display as a single inbox.
IMAP, POP3, Exchange, and more protocols are supported. BlueMail has several features aimed at intelligently managing your inbox. Clusters link individuals and discussions into collections, and the group's tool allows you to create groups of individuals, each with a title and a picture for easier recall.
5. Geary:
To use any of the email clients listed above, you'll need a computer that's at least a few years old. A lightweight email user like Geary may be a better alternative whether you're working on older hardware and utilizing the GNOME 3 environment. Geary offers fewer features than other email applications on this list.
There's no calendar or smart contact management system, and email search is limited. Labels are also not supported; however, this functionality looks to be in the works. Despite this, Geary features a sleek UI that seems more contemporary than Thunderbird and Evolutions.
6. Sylpheed:
Sylpheed is a lightweight email client that runs on Linux, Windows, and Mac OS X. It has a three-panel layout similar to Microsoft Outlook, which is old but still popular among users. It was created in the C programming language with an emphasis on speed.
Some email programs can grind to a halt if you work with dozens of thousands of emails, however, Sylpheed will continue to function normally. If you're using Sylpheed to manage hundreds of emails at once, it seldom crashes.
Conclusion:
So that concludes the list for the time being. While researching for this post, I discovered a slew of excellent Linux email clients that I had no idea existed. Before I add those email accounts to the list, I'll test them out. Also, kindly let us know when you have any particular email clients to recommend in the comments area below. Alternatively, you may join our free and open-source community by joining our Discord server.