The Beginner's Guide to Incorporating Organic Powders into Your Daily Diet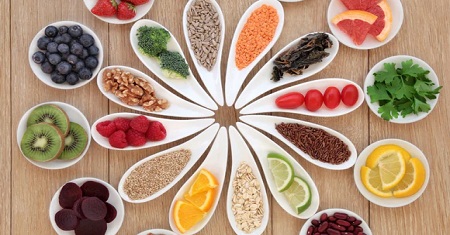 Organic powders are becoming increasingly popular among health-conscious individuals who want to add more nutrients to their daily diet. They are made from a variety of plant-based ingredients, such as fruits, vegetables, and herbs. If you want to incorporate herbal powders, you can buy turmeric powder and beetroot powder for extra nutrients and health benefits. With a bit of experimentation, you'll be able to find creative and delicious ways to enjoy these powders every day. They are an easy and convenient way to boost your daily intake of vitamins, minerals, and antioxidants.
This beginner's guide will look closely at natural powders, their benefits, and how to incorporate them into your daily diet.
What are Organic and Natural Powders?
Natural powders are made from whole foods that are dried and ground into fine powder. They are typically made from natural ingredients and are minimally processed, meaning they retain more nutrients than processed foods. They come in a variety of forms, such as turmeric powder, wheatgrass powder, and beetroot powder. Each powder has its own unique nutrient profile and health benefits.
Benefits of Herbal Powders
Organic and natural powders are packed with nutrients that can provide a variety of health benefits; a few of them are:
Increased Nutrient Intake: Herbal powders are a concentrated source of vitamins, minerals, and antioxidants. They can help you meet your daily recommended intake of these essential nutrients.
Improved Digestion: Many herbal powders contain fibre, which can help improve digestion and promote regular bowel movements.
Boosted Immunity: Herbal powders contain antioxidants, which can help strengthen your immune system and protect against diseases and infections.
Increased Energy: Herbal powders contain vitamins and minerals that can help boost your energy levels and reduce fatigue.
How to Incorporate Natural Powders into Your Daily Diet
Now that you know the benefits of natural powders, let's look at how to incorporate them into your daily diet.
Smoothies and Juices: Organic powders can be easily added to smoothies and juices. Add a teaspoon or two of your favourite powders to your smoothie or juice, and blend well.
Baking: Herbal powders can also be added to baked goods like muffins and bread, which adds extra nutrients. Mix well with a teaspoon or two of your favourite herbal powder to your recipe.
Seasoning: Natural powders can also be used as a meal seasoning. For example, sprinkle turmeric powder on your eggs or add beetroot powder to your salad dressing.
Tea: Many herbal powders can also be used to make tea. Add a teaspoon of your favourite organic powder to a cup of hot water and let steep for a few minutes.
However, it is important to note that while organic powders can be a great addition to a healthy diet, they should not be relied on as a substitute for whole foods. Eating a variety of fruits, vegetables, whole grains, and lean proteins is still important to ensure that your body gets all the nutrients it needs.
In Conclusion
Organic powders are a great way to boost your daily intake of nutrients and improve your overall health. They are easy to incorporate into your daily diet and can be used in various ways, such as smoothies, baking, seasoning, and tea.
If you want to try organic powders, many different types are available; you can buy turmeric powder, wheatgrass powder, etc. Experiment with different flavours and combinations to find your favourite blend.
So why not give it a try and see how your body responds?
Author Bio:
Alison Lurie is a farmer of words in the field of creativity. She is an experienced independent content writer with a demonstrated history of working in the writing and editing industry. She is a multi-niche content chef who loves cooking new things.