The Rise of Smart Home Products: Features, Benefits, and Trends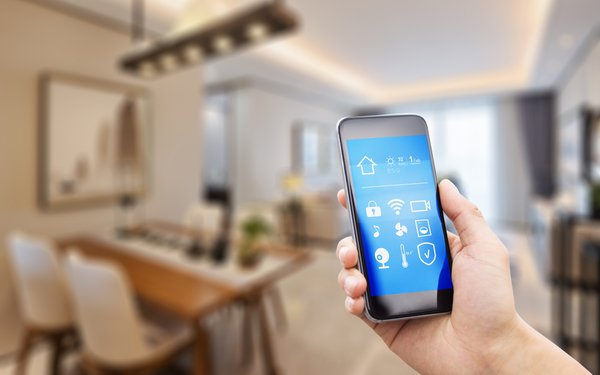 Smart home products are devices that use internet connectivity and automation to control and monitor various aspects of a home, such as lighting, temperature, security, entertainment, and appliances. Smart homes offer greater convenience, energy efficiency, and security than traditional homes. The smart home market is expanding rapidly, with new products and features emerging every year. This article will explore the features and benefits of smart home products in Australia, the latest trends, and how they impact the Australian market.
Features and Benefits of Smart Home Products
Home automation products come in various forms, from smart speakers and thermostats to smart locks and cameras. Here are some of the benefits of smart home products:
Convenience: Smart home appliances allow for easy and remote control of various aspects of your home, such as turning on the lights, adjusting the temperature, or checking on your appliances. With voice assistants, you can control your home with simple voice commands, making it easy and convenient.
Energy Efficiency: These appliances help reduce energy consumption by optimizing the use of appliances and systems. For instance, smart thermostats can learn your daily routine and adjust the temperature accordingly, reducing energy consumption and lowering utility bills.
Security: Such smart gadgets offer enhanced security features, such as smart locks, cameras, and sensors, which allow you to monitor and control access to your home remotely. You can receive alerts on your smartphone when someone enters or leaves your home, giving you greater peace of mind.
Entertainment: These products offer a new level of entertainment and comfort, with devices like smart speakers and streaming devices that provide access to a vast range of music, movies, and TV shows.
Trends in Smart Home Products
The smart home market is evolving rapidly, with new products and features emerging every year. Here are some of the latest trends in smart home products in Australia:
Voice Control: This aspect is becoming increasingly popular, with more smart home products integrating with voice assistants like Amazon Alexa or Google Assistant. With voice control, you can operate your smart home devices without touching a button, making it even more convenient.
Artificial Intelligence: Artificial Intelligence (AI) is being integrated into home automation products, allowing them to learn and adapt to your habits and preferences. For example, smart thermostats can learn your daily routine and adjust the temperature accordingly, while smart speakers can recommend music based on your listening history.
Sustainability: Sustainability is a growing concern, and smart homewares are playing a role in reducing energy consumption and carbon emissions. Smart thermostats, for instance, can optimize energy use, while smart appliances can monitor and reduce water consumption.
Smart Home Products in Australia
These products are becoming increasingly popular in Australia, with more and more households adopting these devices. According to a recent study by Telsyte, the smart home market in Australia is set to grow from 35 million devices in 2019 to over 300 million devices by 2024. The most popular smart home gadgets in Australia include smart speakers, smart lights, and smart thermostats.
One of the main drivers of smart home adoption in Australia is the growing interest in energy efficiency and sustainability. The Australian government has launched several initiatives to promote energy efficiency, such as the Smart Home Program, which provides rebates for households that install energy-efficient devices. Smart home devices and products are also becoming more affordable, making them accessible to a wider range of consumers.
Conclusion
Smart home products are transforming the way we live, offering greater convenience, energy efficiency, and security. With features like voice control, artificial intelligence, and sustainability, smart home products are becoming more accessible and affordable, making them a popular choice for households worldwide. Whether you're looking to control your home with voice commands or reduce your energy bills, automated home products offer a range of benefits that can enhance your lifestyle and provide peace of mind. With the latest trends in such products, the possibilities are endless.
Author Bio:
Alison Lurie is a farmer of words in the field of creativity. She is an experienced independent content writer with a demonstrated history of working in the writing and editing industry. She is a multi-niche content chef who loves cooking new things.