How to Set A Background Picture On Your Android or iOS Smartphone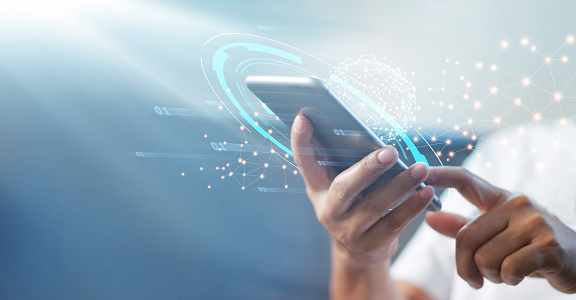 Unlike previous generations of phones, smartphones allow users to not only access the internet, applications, and media but also totally customize their phone displays. The majority of the time, individuals "create" it to fit their personality, interests, or present mood. Changing your cell phone's home screen, lock display, or both is usually the easiest method to do this.
How to change the background picture on my Android/iOS smartphone?
And the best part is that your possibilities are virtually endless. You must be able to think of anything more intriguing than the default? Here's how to customize your iOS or Android device's background image.
Types of background pictures:
One of the usual elements managed by your Android's home screen menu is background. There are two types of wallpaper that may be used to adorn the home screen background:
Traditional:
A pick of still photos is used to create the wallpaper. These photos can be preloaded as backgrounds on the smartphone, or you can choose one from the gallery, including a photo you've shot.
Live:
The wallpaper picture is animated, either altering the picture or responding to your touching.
How to change background picture Android
Start by clicking and holding a blank space on your screen (i.e., where no applications are installed), and home screen alternatives will display.
Choose whether a certain wallpaper is for the 'Home screen,' 'Lock screen,' or 'Home and lock screen,' and then click 'add wallpaper.'
A new set of options will display, allowing you to select the source of the image you want to use: Galleries, Photos, Live Wallpapers, or Screensavers.
You may crop a picture from the Gallery to an appropriate size when you choose it from the Gallery. Simply click 'Done' when you're finished.
How to change your IOS background image:
Setting a wallpaper picture on an iOS device may be done in two ways:
First method:
Click the picture you wish to use from the 'Photos' application.
Select 'Use as Background picture' from the share button on the bottom left side of the screen.
Then select whether the photo should be used as the lock screen, home screen, or even both.
If you don't have a photo for your gallery, simply search the internet for one that matches your needs.
Users of iOS devices may also download applications from the App Store that give a range of screen background designs.
Second method:
Choose the 'Wallpaper' selection in the 'Settings menu.
'Choose a new wallpaper' is the option you want to go with.
You will next be given the choice of picking a photo from your gallery or choosing from the device's saved designs (dynamics and stills).
Choose 'Set Lock Screen,' 'Set Home Screen,' or 'Both' after selecting 'Set.'
Nova Launcher and Action Launcher allow you to change your background:
To change your device's background, most phones employ this technique. When you update to a new Android smartphone, it becomes much easier to remember and implement.
The home screen should be tapped and held for a few seconds.
On your display's lower-left corner, tap the wallpapers symbol.
Choose among your phone's built-in wallpaper collections or 3rd apps.
Tap In the top left side of the window put wallpaper.
Select whether you really need the wallpapers to appear on your Home screen, Lock display, or both.
Samsung smartphone, you may change your wallpaper:
The process for changing the wallpaper on a Samsung smartphone differs somewhat from the approach described above. This is due to the fact that Samsung provides you with a few more alternatives than most other phones.
On the Home screen, press and hold.
In the lower-left, tap the Wallpapers icon.
Select from Samsung's My wallpapers collection, your picture gallery, or even other alternatives under Browse more pictures to create your new background.
Pick whether you need the picture for your Home screen, Lock screen, or both Home and Lock screen once you've chosen your wallpaper.
To verify, tap set as background.
His approach is compatible with Samsung android versions 10.0 and higher with One UI 2 or higher.
Conclusion:
Search for wallpapers on Google Play to get an infinite amount of options. There are numerous free applications with loads of free screensavers downloadable. Wallpaper pictures may be found on the internet at sites like Unsplash. Unsplash provides high-resolution photos that are available for free download.
Download pictures to your phone or transfer pictures from your computer to your phone using a USB connection if you prefer to obtain your wallpapers directly. With each new Android version, the screen resolution increases, necessitating similarly high-quality pictures to seem sharp and clear. When selecting a wallpaper source, keep this in mind.