What Exactly Is Travel Technology?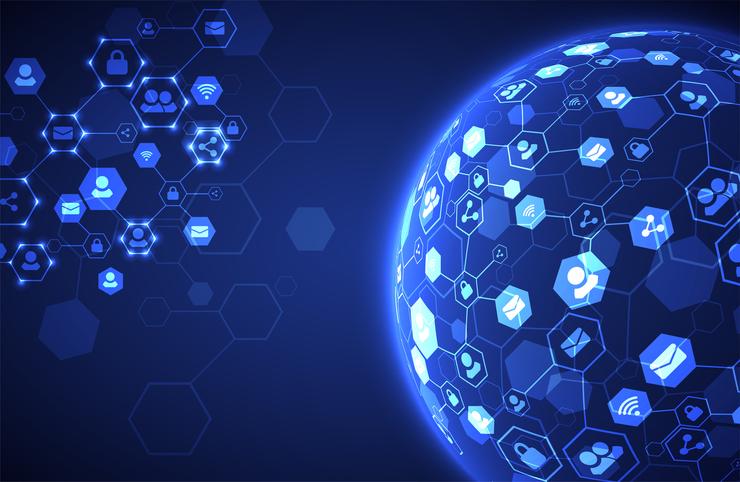 Technology is becoming embedded in our daily lives, transforming the way we work, shop, eat and spend our free time. We can order stuff, buy home appliances, make dinner bookings, and much more with just a few easy taps on our smartphones.
What Exactly Is Travel Technology?
Technology is an important aspect of the tourism and travel sector since it supports businesses in their day-to-day activities while also increasing customer satisfaction. As a result, hotels, airlines, restaurants, and other businesses must stay up with the latest technology advances in the travel industry. This is especially important in the COVID era when customers' needs are changing. You can learn more about some of these latest technological trends in this article.
What is the Travel Technology?
Travel technology is a broad term that refers to the use of IT, e-commerce, and other related technology solutions in the travel, tourism, and hospitality industries. Hotel and tourism technology could be used to help businesses and their staff, improve client travel experiences.
Technology has transformed the way we travel, making our journeys more convenient and enjoyable. What we currently refer to as travel technology is the result of this huge revolution in the tourism business. Let's look at some of these travel industry statistics and see how they might help you.
Additionally, technology may benefit firms by improving accuracy and efficiency while also reducing or eliminating mistakes and errors. However, keeping up with the newest tourism technology developments is critical to ensuring that the best solutions are deployed and that rival firms do not get a market advantage.
They can manage anything travel-related in a matter of minutes thanks to computerized reservation systems (CRSs) given by their hotel and airline partners.
Every reservation system saves and gets real-time data, allowing travel agents to communicate more efficiently with all parties involved.
What is the impact of technology on the travel industry?
Travel automation has been made feasible by technological advancements, making trip preparation less time-consuming and interesting for both travelers and travel firms.
In minutes, you may plan a trip and book accommodations, tickets, flights, and much more. With your mobile device as your travel companion, you can have your trip itinerary in the palm of your hand.
With technology like augmented reality, you can stay connected no matter where you go, break down language hurdles, and even improve your packing routine. You can enjoy a unique experience that will make each trip memorable.
Tourism has been transformed by travel technology, and we can't wait to see what the next chapter has for us! It is certainly going to be fantastic!
What Role Does Technology Play in Travel?
To help you grasp what this game-changer in tourism is, we've touched on some general applications of travel technology. Let's take a closer look at how technology is being used in travel.
Here are a few of the most recent travel technology trends to keep an eye on.
Chatbots and Artificial Intelligence
AI-powered solutions are increasingly being used by online travel agencies and hotels to automate bookings and deliver personalized service.
Chatbots are one example. They can not only provide 24/7 customer service, but they can also make reservations, answer frequently asked questions, handle payments, and have intelligent, human-like discussions. They make excellent travel companions.
AI solutions may also provide insights into customer behavior, interests, and preferences when it comes to travel locations, hotels, amenities, airlines, car rental businesses, pricing, and more, thanks to machine learning.
OTAs and hotels can use this information to present or deliver appropriate offers to clients.
The Internet of Things (IoT)
In travel, the Internet of Things (IoT) helps manage and simplify the journey.
For example, hotels that accept IoT allow visitors to use their smartphones to operate various internet-enabled items in their rooms. They have the ability to control lights, air conditioners, televisions, and other devices.
Contactless Payments
Accepting contactless payments is another significant aspect of travel technology. Travel companies will be able to process payments considerably faster as a result of this, even if clients do not have access to funds or their credit or debit card. Because it saves time, it can also improve the client experience.
Contactless payments began as a convenience, but in the event of the coronavirus outbreak, they have become an important aspect of tourism promotion. Many travelers are scared to handle currency because they are concerned about the virus spreading. Contactless payments should be used as much as possible to protect your employees.
Augmented Reality (AR)
Augmented reality is identical to virtual reality in that it enhances rather than replaces a person's real-world environment. One of the key advantages of this technological innovation is that it is less expensive than virtual reality, as users simply need a smartphone or tablet with internet access.
Those in the tourism sector may dramatically improve the client experience by using graphical overlays to provide useful information or simply pure enjoyment. Apps, for example, can be used to enhance images using filters and effects. Details about nearby attractions can be presented as a consumer aims their smartphone toward them, providing information at the instant it is needed.
Artificial Intelligence (AI)
Artificial intelligence is being applied in a variety of ways outside of robotics. The most obvious application in the travel and tourist business is for customer support, with chatbots capable of providing quick responses to problems or inquiries. It can also learn from consumer encounters on a constant basis.
In addition, hotels and other tourism-related businesses can employ artificial intelligence to sort through data more effectively and continually. It will be able to draw conclusions about corporate performance or consumer satisfaction patterns, as well as manage inventories intelligently.